Who are you?: Jim. My wife works at Bridge of Don Academy.
What is your Fairtrade item?: Co-op Fairtrade Roses in a mixed bunch of flowers.
Why?: A bunch of flowers brightens up our hallway and always brings a smile to my wife's face. She also likes as many things in our house to be Fairtrade so luckily this ticks three boxes! They look lovely and last for a long time so I feel like they are worth it. Especially knowing the people who grow, harvest, pack and care for the flowers are getting the benefits of a Fairtrade product and the Fairtrade premium.
https://www.fairtrade.org.uk/farmers-and-workers/flowers/oserian-flowers-ltd/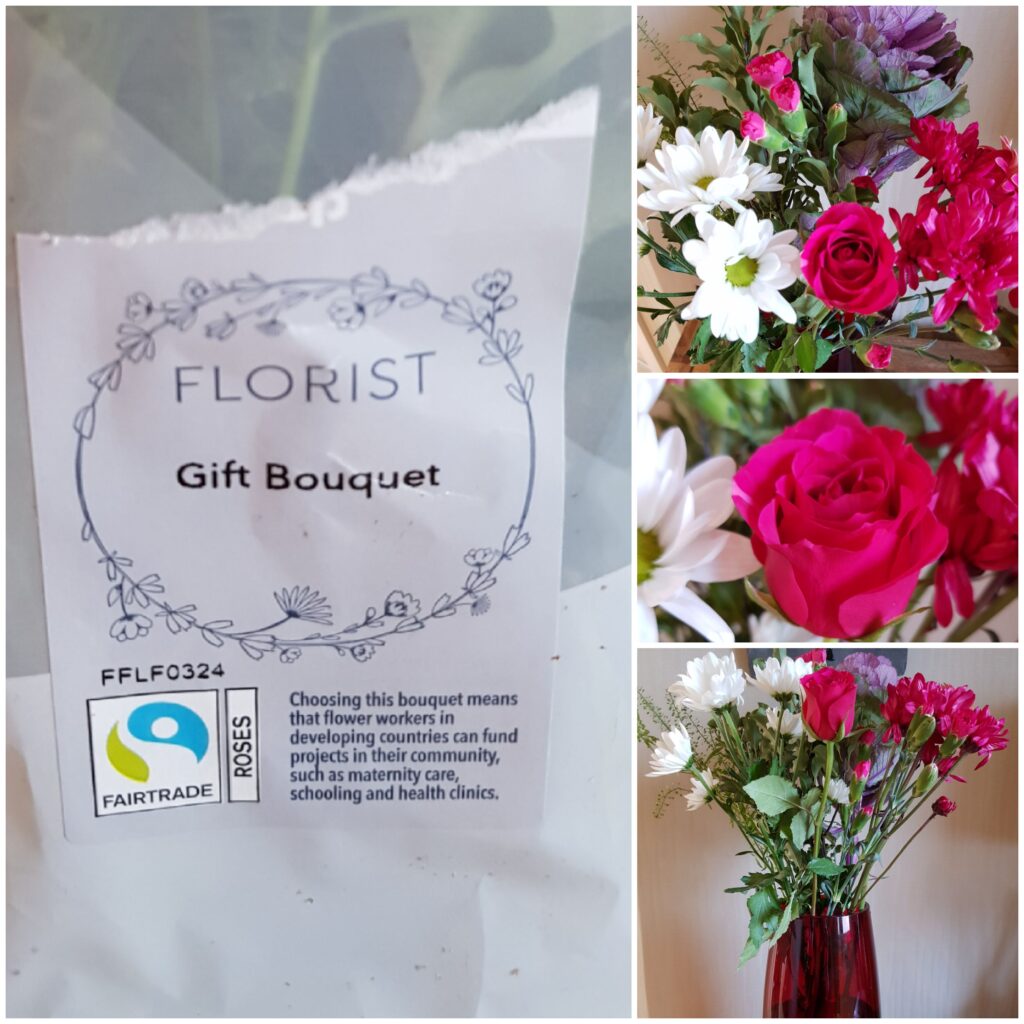 It is not just roses which can be Fairtrade. Read https://www.fairtrade.org.uk/buying-fairtrade/flowers/ to see if your favourite flower can be bought Fairtrade.