Stage
S1 to S4
S5/S6
Above The Waist
White shirt/blouse with
junior school tie (blue)
Or
White school polo shirt and sweatshirt with school badge
White or black shirt/blouse with senior school tie (red)

School Blazer (from session 19/20)*

Legs
Black trousers
Footwear
Black shoes
What Not To Wear
Jeans of any kind, including black jeans found in some 'school uniform' sections of clothing outlets
Leggings, Jeggings or 'Treggings'
Dresses, pinafores
Grey, white or any other colour
Trainers with logos or coloured markings
No large accessories, for example earrings which could pose a risk if caught or pulled
School Blazer
Following consultation with senior pupils, staff and the Parent Council, a school blazer will now be required school uniform for pupils choosing to return to school in S5/S6 from session 2019/2020. This can be bought from Abstitch (Aberdeen Emroidery Company Ltd), Ann Street, Aberdeen.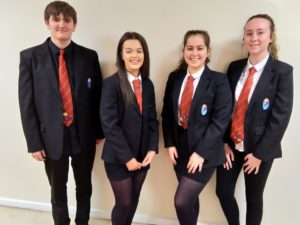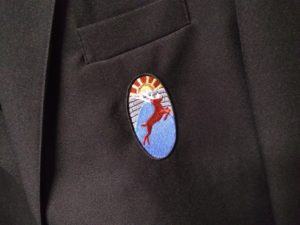 Where To Buy The Uniform (Except Blazer)
Our uniform is available is available through Scotcrest. Details below.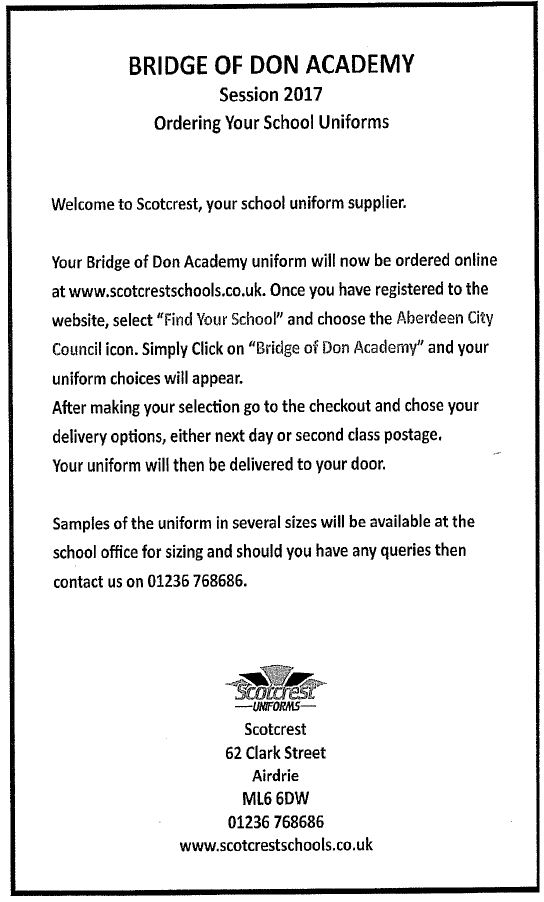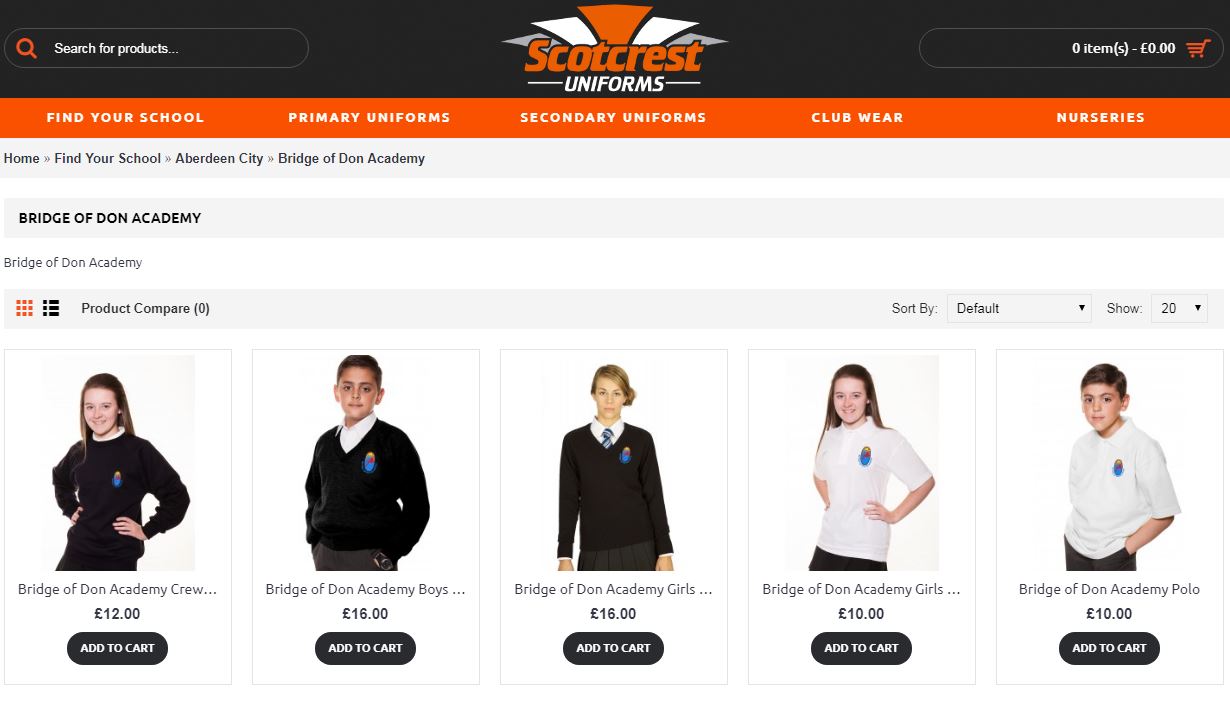 School Clothing Grants
School clothing grants are available through the Aberdeen City Council and Aberdeenshire Council websites. Links below: