Who are you?: Jessica Beattie, Teacher of Modern Studies, Bridge of Don Academy.
What is your Fairtrade item?: Maltesers
Why?: I love chocolate and it makes it even better that maltesers are fair trade, giving farmers a fair price for cocoa.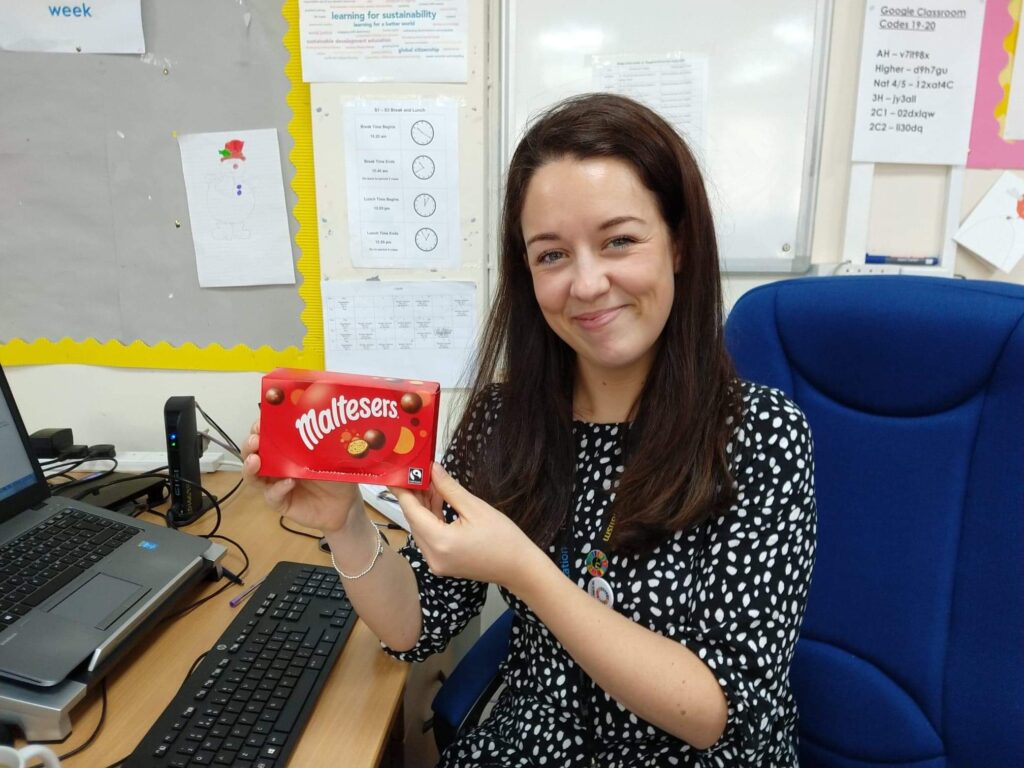 For more Fairtrade chocolates you can easily find on the high street read https://www.fairtrade.org.uk/media-centre/blog/15-fairtrade-chocolate-choices-you-can-find-on-the-high-street/.