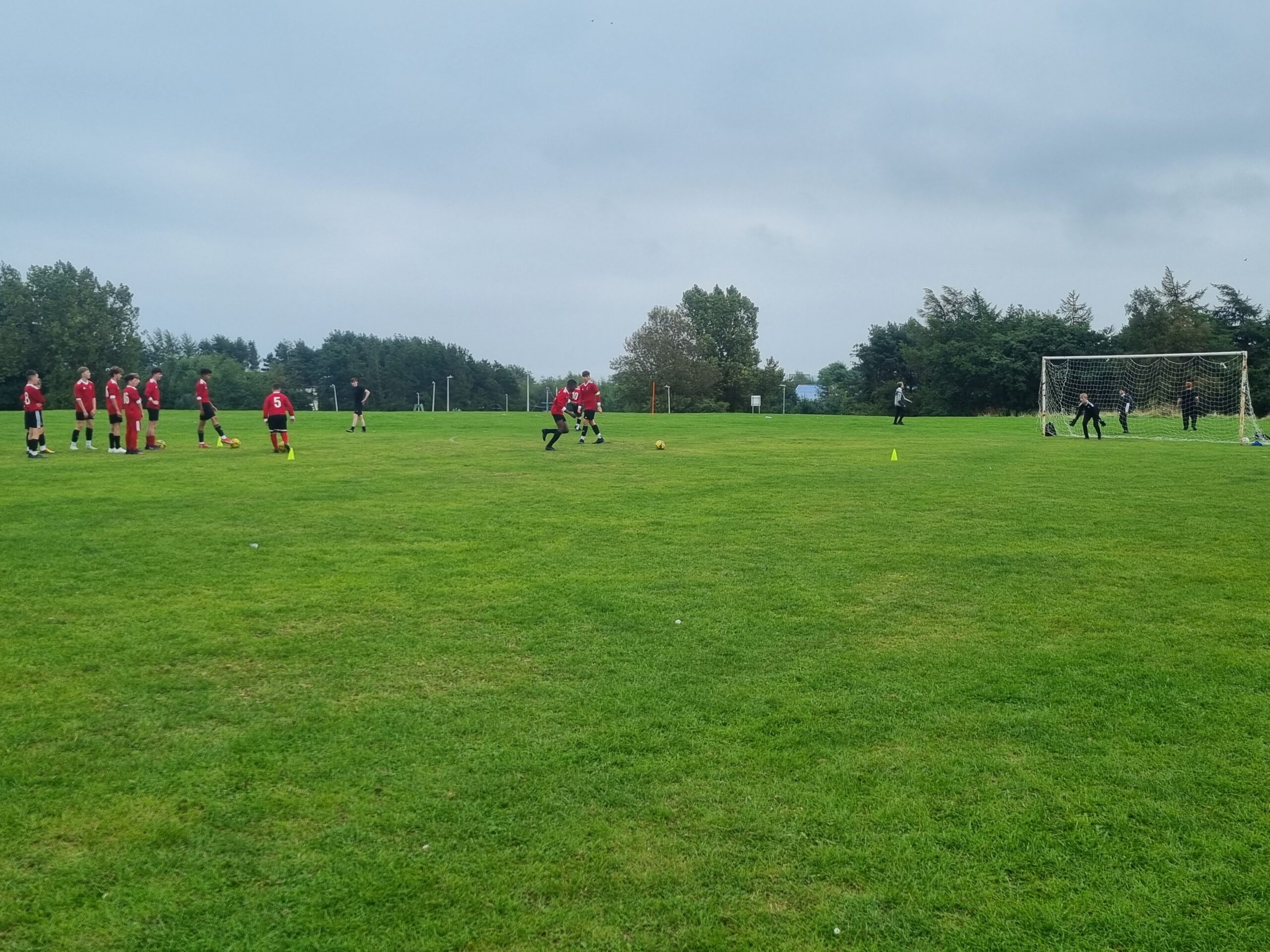 On Wednesday the S3 team played their first match of the season against Hazlehead Academy. Despite taking an early lead, the final score was 2-6.
Unfortunately for us, Hazlehead had a couple of quick players who had a really good game. The BoDA defence tried their best to defend against the Hazlehead attack but they were just too quick on this occasion. Our captain got a booking (his first in 2 years playing for the team) and he'll have an important job next week to keep the team's spirits lifted when we play our next match on Wednesday. Our goalkeeper was an asset to the team as always and we are very lucky to have such a skilled goalkeeper playing for us. The score did not reflect how he played. On the left wing, we also had a great game and covered the wing well. Despite the defeat, the team kept up the team work at the end by working together to take down the nets and tidy up.
Mr Cerny's S2 team will be in action tonight and we wish them luck.
The next match for the S3 team will be at BoDA against Grammar. KO 4.45pm.