There is strong evidence linking reading for pleasure with educational attainment. It is one of the best ways for a child to improve his/her performance at school. We also know that reading can contribute to mental wellbeing.
Not sure what books your child might enjoy? Listed below are details of titles that S1 pupils have been reading this year. Further reading suggestions can be found on the Library pages of the school website.
https://blogs.glowscotland.org.uk/ac/BODALibrary/reading-raves-some-book-suggestions/
The following sites also have lots of good book recommendations
http://www.scottishbooktrust.com/reading/book-lists/themes/8-11
http://www.scottishbooktrust.com/reading/book-lists/teens
https://gcbookaward.wixsite.com/gcba
https://www.worldbookday.com/reading-ideas-youll-love/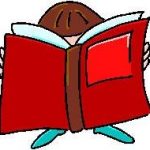 Baron, Adam                                                         Boy underwater
Cymbeline Igloo (yes, really!) has NEVER been swimming. Not ever. Not once. But how hard can it be? He's googled front crawl and he's found his dad's old pair of trunks. He's totally ready.
What he's not ready for is the accident at the pool – or how it leads his mum to a sudden breakdown. Now, with the help of friends old and new, Cymbeline must solve the mystery of why his mum never took him near water – and it will turn his whole life upside down
 Fischel   , Emma                                                            Walls
Ned's world is collapsing. His parents have split up, his best friend is behaving strangely and he has an awful new neighbour. In fact nobody is behaving the way Ned wants. And then there's the wall. Right down the middle of Ivy Lodge and cutting up Ned's life. A big brick reminder of all that's going wrong in his life. Until, that is, the night when Ned discovers he has an astonishing new skill . . .
Fountain, Ele                                                        Boy 87
Shif is just an ordinary schoolboy who loves chess and playing with his best friend. But, one day, he is forced to leave home to avoid conscription into the army. He embarks on an epic journey, in which he encounters dangers and cruelties – and great acts of human kindness – as he bravely makes his way to a future he can only imagine.
Gibbons, Alan                                                       They saw too much
Sixteen-year-old John has moved away from the tough inner-city neighbourhood he grew up in and started afresh. Ceri James is the guarded girl from the children's home who has captivated his attention. But when their lives are thrown together, it's not in the way John had hoped. They witness a man die. Not only are they eye-witnesses of the fatal shooting, but John caught the whole thing on camera – and the culprits know it. Now, John and Ceri must run for their lives in a deadly, heart-stopping chase that leads them in dark and ever more dangerous directions.
Howe, Cath                                                           Ella on the outside
Ella is the new girl at school. She doesn't know anyone and she doesn't have any friends. And she has a terrible secret. Ella can't believe her luck when Lydia, the most popular girl in school, decides to be her new best friend – but what does Lydia really want? And what does it all have to do with Molly, the quiet, shy girl who won't talk to anyone? A gripping story of lies, friendship, and blackmail…
Joelson, Penny                                     I have no secrets
Jemma knows who did the murder. She knows because he told her. And she can't tell anyone…….. Fourteen-year-old Jemma has severe cerebral palsy. Unable to communicate or move, she relies on her family and carer for everything. She has a sharp brain and inquisitive nature, and knows all sorts of things about everyone. But when she is confronted with this terrible secret, she is utterly powerless to do anything. Though that might be about to change ………………
Johnson, Mitch                                     Kick
Budi's plan is simple. He's going to be a star. Budi's going to play for the greatest team on earth, instead of sweating over each stitch he sews, each football boot he makes. But one unlucky kick brings Budi's world crashing down. Now he owes the Dragon, the most dangerous man in Jakarta. Soon it isn't only Budi's dreams at stake, but his life. A story about dreaming big, about hope and heroes, and never letting anything stand in your way.
Nicholls, Sally                                                        Things a bright girl can do
Through rallies and marches, in polite drawing rooms and freezing prison cells and the poverty-stricken slums of the East End, three courageous young women join the fight for the vote. Evelyn is seventeen, and though she is rich and clever, she may never be allowed to follow her older brother to university. May is fifteen, and already sworn to the cause, though she and her fellow Suffragists refuse violence. When she meets Nell, a girl who's grown up in hardship, she sees a kindred spirit.
Rundell, Katherine                                              The explorer
From his seat in the tiny aeroplane, Fred watches as the mysteries of the Amazon jungle pass by below him. He has always dreamed of becoming an explorer, of making history and of reading his name amongst the lists of great discoveries. If only he could land and look about him. As the plane crashes into the canopy, Fred is suddenly left without a choice. He and the three other children may be alive, but the jungle is a vast, untamed place. With no hope of rescue, the chance of getting home feels impossibly small.
Kim Slater                                                                            Smart
There's been a murder, but the police don't care. It was only a homeless old man after all. Kieran cares. He's made a promise, and when you say something out loud, that means you're going to do it, for real. He's going to find out what really happened. To Colin. And to his grandma, who just stopped coming round one day.
 Kim Slater                                                                            A seven letter word
Finlay's mother vanished two years ago. And ever since then his stutter has become almost unbearable. Bullied at school and ignored by his father, the only way to get out the words which are bouncing around in his head is by writing long letters to his ma which he knows she will never read, and by playing Scrabble online.
Thompson, Lisa                                    Goldfish boy
Twelve-year-old Matthew is trapped in his bedroom by crippling OCD, spending most of his time staring out of his window as the inhabitants of Chestnut Close go about their business. Until the day he is the last person to see his next door neighbour's toddler, Teddy, before he goes missing. Matthew must turn detective and unravel the mystery of Teddy's disappearance – with the help of a brilliant cast of supporting characters
Thompson, Lisa                                    The light jar
Nate and his mother are running away, hiding out in a tumbledown cottage in the middle of a forest. When Mum heads off for provisions, and then doesn't return, Nate is left alone and afraid, with the dark closing in all around him. But comfort can come from the most unexpected of places – a mysterious girl trying to solve the clues of a treasure hunt and the reappearance of an old friend from his past. Will Nate find the bravery needed to face the troubles of his present and ultimately illuminate the future?
Welford, Ross                                                       The 1000 year old boy
There are stories about people who want to live forever. This is not one of those stories. This is a story about someone who wants to stop…Alfie Monk is like any other nearly teenage boy – except he's 1,000 years old and can remember the last Viking invasion of England. Obviously no one believes him. So when everything Alfie knows and loves is destroyed in a fire, and the modern world comes crashing in, Alfie embarks on a mission to find friendship, acceptance, and a different way to live…… which means finding a way to make sure he will eventually die.
Weldord, Ross                                                      Time travelling with a hamster
"My dad died twice. Once when he was thirty nine and again four years later when he was twelve." On Al Chaudhury's twelfth birthday his beloved Grandpa Byron gives him a letter from Al's late father. In it Al receives a mission: travel back to 1984 in a secret time machine and save his father's life. Al soon discovers that time travel requires daring and imagination. It also requires lies, theft, setting his school on fire.
Wilson, S M                                                           The extinction trials
In Storm and Lincoln's world, there are two continents: Earthasia is ugly, barren, overcrowded and dying from the effects of starvation and plague; Piloria is beautiful, green, fertile…and inhabited by vicious, predatory dinosaurs. The only hope for humankind's survival seems to lie with a desperate and disparate group of youngsters prepared to sacrifice everything for the sake of those they love. And they will do ANYTHING to win. But in a land full of monsters – both human and reptilian – they can't afford to trust anyone. Perhaps not even each other…