Category:
School Newsletters
Please find our Summer newsletter here with lots of information about activities and pupil achievement at Bridge of Don Academy.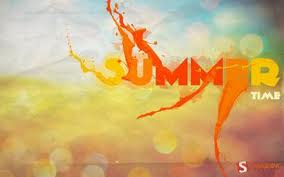 The Summer 2013 magazine contains lots of pages of news, information and photos reflecting the life and work of the school over the last few months. A colour copy can be downloaded from the link under the list of articles.  The articles covered include:
Head Teacher's Report
Improving Learning and Teaching
Improving our IT Systems
Improving Feedback to Pupils and Parents about their Progress
Improving Learning Beyond School
Goodbye and Hellos
Probationers
Welcome to….
Exam Results – Why wait?
Qualifications are changing
Dates for your diary
Duke of Edinburgh's Award – Bag Packing at Danestone  Tesco
Grampian Children's Book Award Ceremony
One One Six – Seaton Community Church's Youth Group
Stratford-Upon-Avon Trip
S6 Science Ambassador Award
2013 Inter House Cross Country Championship
RGU and Albyn Invitational Athletics competition
ASDANArts Centre 50th Anniversary Youth Gala
Wizard of Oz
Awards Ceremony 2013
The New Buddies for 2013-14
S4 Hospitality: Practical Cookery
S2 'Mains of Scotstown' Masterchef Competition
Keys to the Castle Competition – Stirling Castle
Continental Café
S1 Leadership Day Winners
S2 Leadership Day Winners
Personal Achievement Award
Lead 2014 Conference
Activities Week – Paris
Activities Week – Spain
Activities Week – Hill Walking
Activities Week – Messy Art
Activities Week – Sports Galore
Activities Week – Take it to the Max
Activities Week – Bake and Decorate
Activities Week – Have a Go
Activities Week – Boda Makeover
Activities Week – School Show Costumes
Solutions to Puzzles from Previous Magazines
Puzzles
A colour copy of the newsletter, in PDF format, can be downloaded by clicking Summer Newsletter 2013
The Spring 2013 magazine contains lots of pages of news, information and photos reflecting the life and work of the school over the last few months. A colour copy can be downloaded from the link under the list of articles.  The articles covered include:
Head Teachers Report
Proposal to Change Existing Catchment Areas
Careers Evening 2013
Fyvie House Fund Raiser – A Touch Of Tartan
Safe and Sensible Social Networking
P7 Visit – 4th-6th February 2013
Entier Apprenticeship Awards
Lab in a Lorry
Young Enterprise
Ceilidh
Christmas Fayre
Duke of Edinburgh's Award Fund Raising
The Boda Bs
Debating
Student Council
Bridge of Don Academy Garden Project
Senior Section
Simply Thank You
Donation from Bridge of Don Badminton Club
Donation from Kardznmore
African Storyteller
We're Off to See the Wizard
World Book Day Competition
Rogues Gallery
Young Referee in The Making
School Netball Team
S3 Girls Y-Dance Project
S3 Business Class
Christmas 2012
Dress As You Please Day
Goodbye Mr Harland
Class 2013
Puzzles
A colour copy of the newsletter, in PDF format, can be downloaded by clicking Spring Newsletter 2013