Use the link below to open/download the Parentline 'Coping Through Coronavirus' leaflet.
https://bridgeofdon.aberdeen.sch.uk/wp/wp-content/uploads/00892-Parentline-A5-leaflet2up_v2.pdf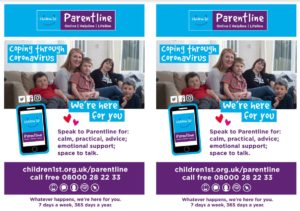 Further to The First Minister's statement on Sunday 22 March, the school is now closed to ALL pupils. S4-S6 pupils, therefore, SHOULD NOT come into school tomorrow to complete coursework. The Chief Examiner, SQA, has indicated that further guidance on the completion of coursework and certification will be provided as soon as possible.