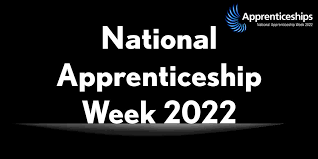 On Monday 7th February from 5:00pm – 6:30pm we're going to be running a Careers in Law, Careers in Banking and Finance, and a Careers in Technology event all simultaneously.
These will be 3 separate webinars of which we have brought together 3 incredible lineups to share insights into the respective companies and hear directly from apprentices within to give you a chance to see what it's like kickstarting your career at these various global organisations.

——————
Careers in Law
Never before have we been able to bring together so many prestigious law institutions together under one roof and this could possibly be the biggest ever law careers event for schools. We'll be joined by top industry professionals from 2 Magic Circle firms in Clifford Chance and Linklaters as well as Browne Jacobson, Charles Russell Speechlys, Pinsent Masons and Freeths as they share what it's like working at some of the most distinguished law firms in the country.
Registration Link: https://www.surveymonkey.co.uk/r/Careers-in-Law
——————

Careers in Technology
We have another fantastic lineup for our Technology evening with a total of 8 industry giants coming to speak to us with predominately apprentices leading the sessions. We have Capgemini, IBM, WWT, VMware, Vodafone, Experian, Goldman Sachs, and Virgin Media coming to tell us all about life at a worldwide tech company.
Registration Link: https://www.surveymonkey.co.uk/r/Banking-Finance
——————
Careers in Banking and Finance
Our third and final event running for the evening is our insight into Banking & Financial Services with Goldman Sachs, Fidelity International, HSBC, and Marsh McLennan presenting to us. Again we're so proud to be able to bring together such a star-studded lineup of organisations for you to hear from. This too is possibly our best-ever lineup for this particular industry.
Registration Link: https://www.surveymonkey.co.uk/r/TechTheFuture-Event
——————
These events are free to join and open to students of all ages as well as parents and teachers. Upon completion of the event, students will receive a certificate of completion which can be used and talked about in future job / UCAS applications.