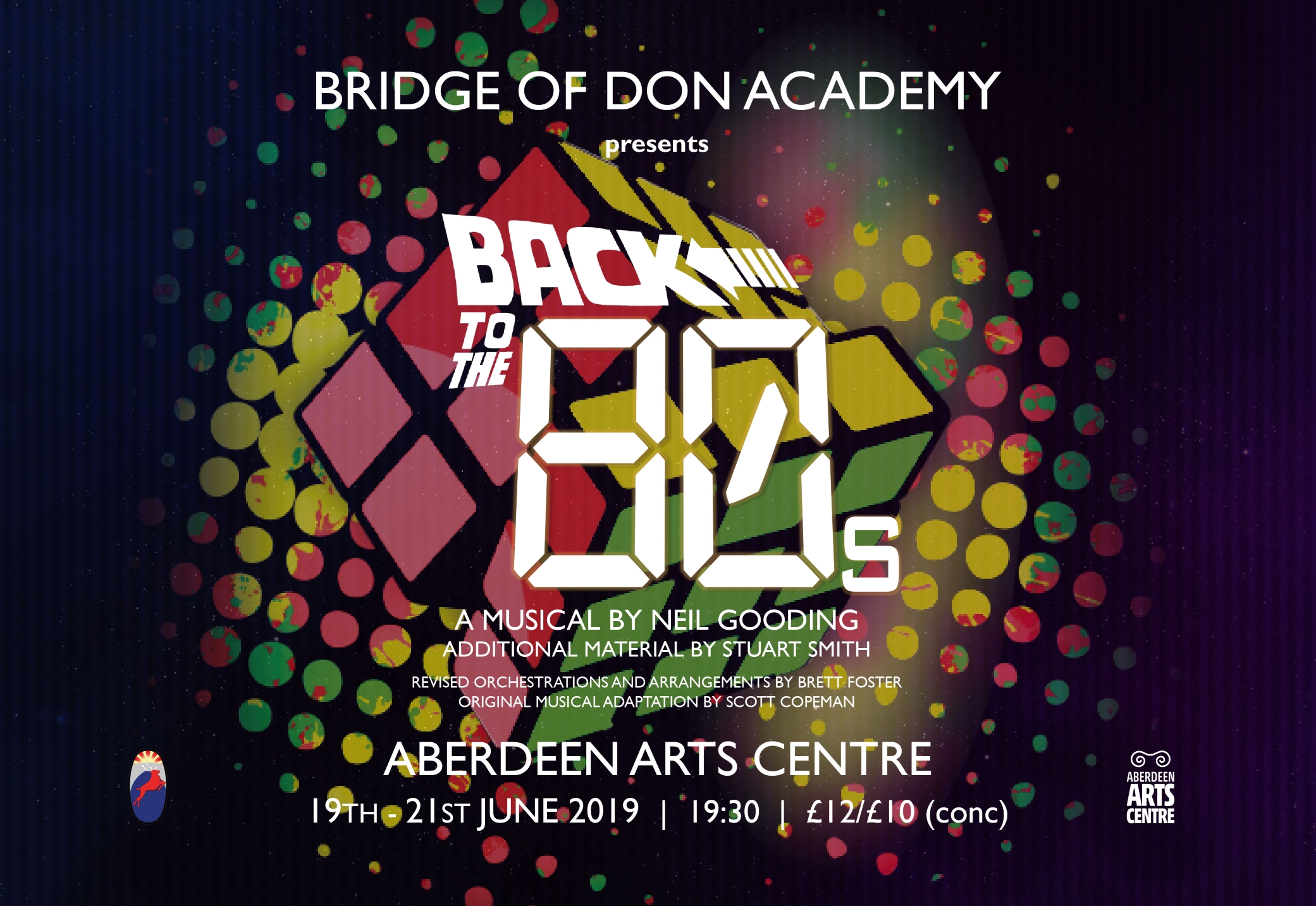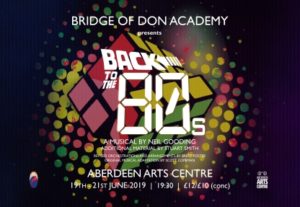 A boy meets girl next door high school story with an awesome 80s soundtrack.
In this story of kids in America and the glory of love, Corey Palmer's senior year at William Ocean High is a battle for the heart of Tiffany Houston and for the student presidency, both with too-cool-for-school Michael Feldman. With best friends and Star Wars experts Alf and Kirk by his side, and the undiscovered genius of Feargal McFerrin III ever present, how can he fail?
Tickets now on sale for Back To The 80's.
Dates: 19 – 21 June 2019
Venue: Aberdeen Arts Centre
Time: 7.30 pm
Tickets available from Mrs Forbes in the Music Department.