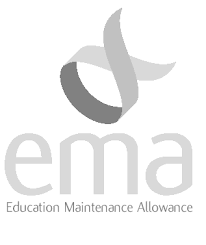 An Education Maintenance Allowance is a payment of £30 per week, paid directly into a student's bank account, if they stay on in school, college or in home-education after their official school leaving age.
EMAs are normally assessed on gross taxable household income for the period April 2017 – March 2018 and the income thresholds for the academic year 2018/19 EMA programme are as follows:
£0 – £24,421 (for families with a single dependant child)
£0 – £26,884 (for families with more than one dependant child*)
An EMA is paid in addition to other support and benefits provided by the Government. This will not affect any other benefits you might receive. It will not affect any money a student may earn from a part-time job either.
Application forms are available from the school, Marischal College, Broad Street, Customer Access Points in Mastrick, Kincorth and Woodside or can be downloaded from the Council website www.aberdeencity.gov.uk
Students planning to go to a Further Education College should contact the college for details of their application process.
If you require further advice and information on how the EMA scheme will affect you personally, contact Moyra Forbes, EMA Administrator, on (01224) 523898.
Information for parents can be downloaded by clicking here.