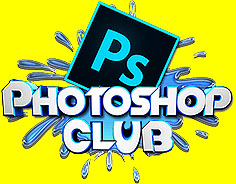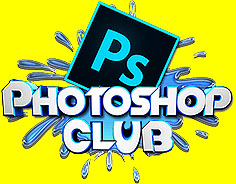 Ever wondered why celebrities look so perfect in magazines?  or in fact how any picture can seem to be flawless? Well the secret is in Adobe Photoshop and pupils in S1 and S2 who come to this club are starting to see the potential in a future in digital manipulation.
This club is run every week on a Thursday lunchtime. Pupils are encouraged to join up and come along to learn and have fun while using Photoshop to edit and design lots of different graphics. Adobe Photoshop CC is a program which is used the world over by professionals in a wide range of businesses which are not only in the creative field.  Digital artists/designers can obtain large salaries if they are skilled and experienced.  Here at Bridge of Don Academy we believe in giving all pupils the chance to gain skills that will help them in their future careers, and to also open their eyes to potential jobs that they never knew were available.  
Using Photoshop you can beautify, distort, resize, reshape, and recolor people, objects and scenes, you can even remove your wrinkles! Graphics tablets are provided for pupils to use while they work, these are used alongside the mouse but allow you to draw using a pen which is more accurate and similar to regular drawing. Pupils obtain images from the internet or use pictures they take in, to merge them into a single image by cutting and pasting specific parts or even by using filters to make them look entirely different.
Although it may seem quite difficult to start off with, as there are lots of tools and possibilities, everyone who participates is always open to help everyone else if they get stuck.  In the club there is a good sense of community where learning and sharing skills are encouraged. The club is run by Mrs Redpath and S6 pupil Aidan Millar.  It is free to participate and have fun, so if you are reading this and you are interested, get an application form from Mrs Redpath and join now!
Spaces are limited but a waiting list is there to join once we are full!