Please click the link below for the latest HT update.
Please note our telephones are not working today, Friday 30 October, and may not be back in operation until Monday 2 November. Please e-mail the school via bridgeofdon@aberdeencity.gov.uk or use the form on our Contacting Us page if you need to get in touch with the school today.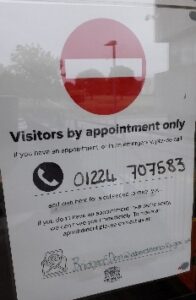 A reminder that we are unable to meet in person with visitors to the school. This includes parents, former pupils and other members of the public. You can contact the school to discuss any issue by telephone (01224 707583) or e-mail (bridgeofdon@aberdeencity.gov.uk). Former pupils who wish to discuss a review of their exam grades should contact their teachers via Google or telephone.